grpayit users who link their loan to their account can make scheduled payments, enroll in AutoPay, view previous receipts and track payment history with ease.
Follow the directions below to link a loan to your profile:
1. Visit grpayit and sign in to your profile (see Create a grpayit profile to create a profile).
2. Click the Community Development Loans button.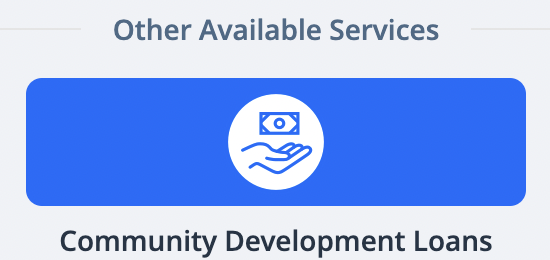 Note: If you have previously linked to a Community Development Loan, click on the Community Development Loans dashboard and select Link Loan.
3. Search for your loan with the first six digits on your Loan ID, or with the loan owner's name.
4. After locating the details, select Yes, that's mine.
This loan is now linked to your grpayit account, and payments can be scheduled on it in advance, made manually, or setup for AutoPay.