How to Link Your Grand Rapids Trash Service on GR Payit 
Paying for your Grand Rapids trash pickup online is hassle free when you use grpayit. With the user-friendly platform, Grand Rapids residents can make prepayments and even set up auto payments online with ease. Your Grand Rapids trash collection is charged each time your waste carts are tipped. These charges range from $3.30 for the smaller carts to $7.70 for the largest carts.
To handle these charges, grpayit uses a sophisticated digital wallet that securely stores your payment methods and allows citizens to automatically replenish funds and make scheduled pre-payments to their accounts.
Ready to learn how to pay for your Grand Rapids trash pickup online?
Here's the scoop:
Create a grpayit account
First, to pay for your trash pickup online you will need to create an account.
Go to grpayit or download the app from your smartphone's app store and click on Continue to PayIt Login. Then, click Sign Up to create an account with your email address. You can also create an account through your Apple, Google, or Facebook profiles. Each of those options will bring you to a separate page to sign in.
You can also elect to Continue as Guest. However, if you do, you will need to re-enter your address and payment information each time you prepay for trash pickup. With an account you can store your information for future transactions, and even set up auto reload services for your waste account.
Link a trash account
Once you log in, click TrashBot to get started. Locate your account with your address or the waste service account number.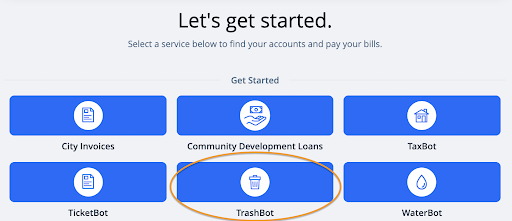 After your account is linked, you can look up another account, or choose to either prepay your account or set up auto reload.
Choosing to prepay the account will create a one time payment that will be put towards future trash pickups. Enter your payment amount and the date you wish to make it. Then you will be prompted to add your payment method.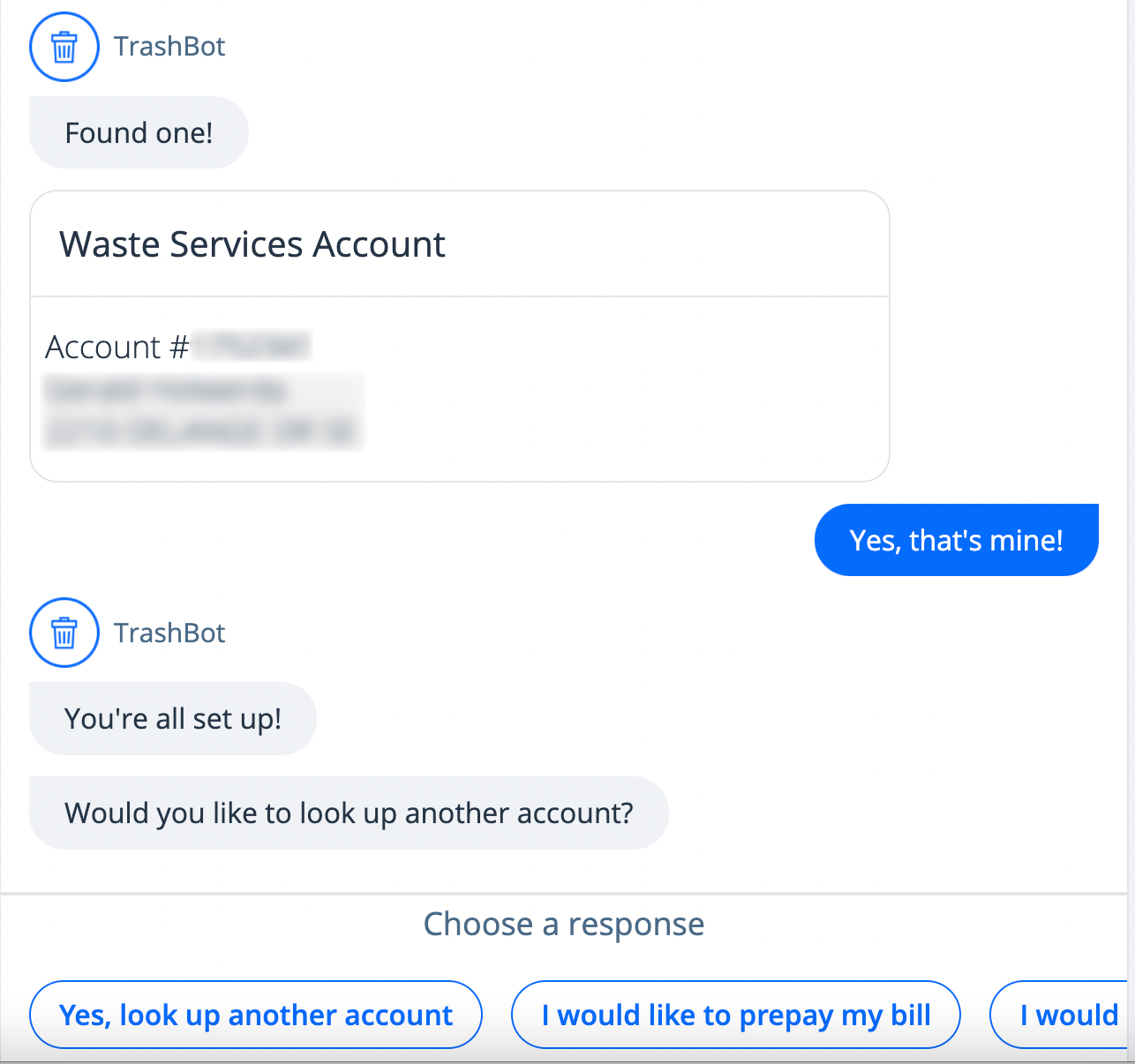 In contrast, auto reload will automatically add money to your account when your balance drops below $10. This "hands off" option allows you to choose a reload amount that will charge your payment method each time your balance gets too low.
With both choices, you'll need to add a payment method before paying for your trash pickup.
Add a payment method
You can complete your payment using either a credit/debit card or with a bank account.
Click Add Credit/Debit Card or Link Bank Account on the "add payment method" pop up, fill out the necessary information, and then click on the blue button at the bottom of the page.
After you successfully add a payment method, click the blue Pay button to complete your Grand Rapids trash payment. As you will see, there are no processing fees to use grpayit for trash services; what you choose is what you'll pay!
Once your payment is complete, you'll receive a confirmation via email. If you selected auto reload, you will also receive an email before each payment is processed.
Get to know PayIt's all-in-one platform solutions for Governments
Visit our official site to discover how the PayIt digital wallet would simplify your agency workflows.