View Upcoming Scheduled Monthly Plan Payments
The three scheduled payments for a Monthly Plan on a quarterly water/sewer bill can be viewed online through your grpayit Profile.
A water/sewer bill set up with a Monthly Plan will have a blue Monthly Plan badge next to the bill on the Dashboard. Click on the quarterly bill with the Monthly Plan to see the bill details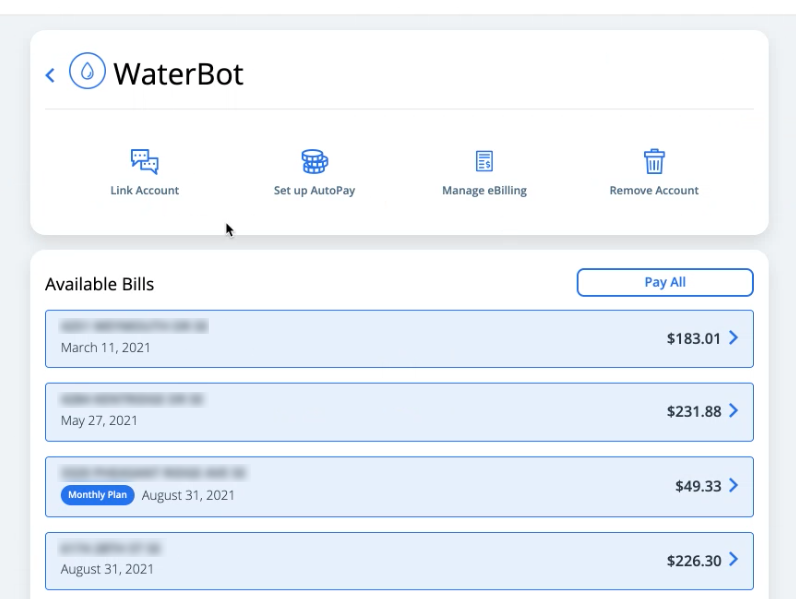 All three payments on a Monthly Plan will have a Scheduled Payment Date and a Dollar Amount provided when setting up the Monthly Plan. The dates and amounts of upcoming payments are listed under Scheduled Payments.
Note:
Click the blue Pay Bill in Full button to pay the balance of the quarterly bill (future scheduled payments will automatically cancel if the quarterly bill is paid in full).
See Cancel a Monthly Plan to cancel the scheduled payments.