How to Cancel a Monthly Plan
Follow the directions below to cancel your monthly plan on grpayit:
1. Sign in to your grpayit profile and click on the WaterBot dashboard.
2. Click on the quarterly bill with the Monthly Plan.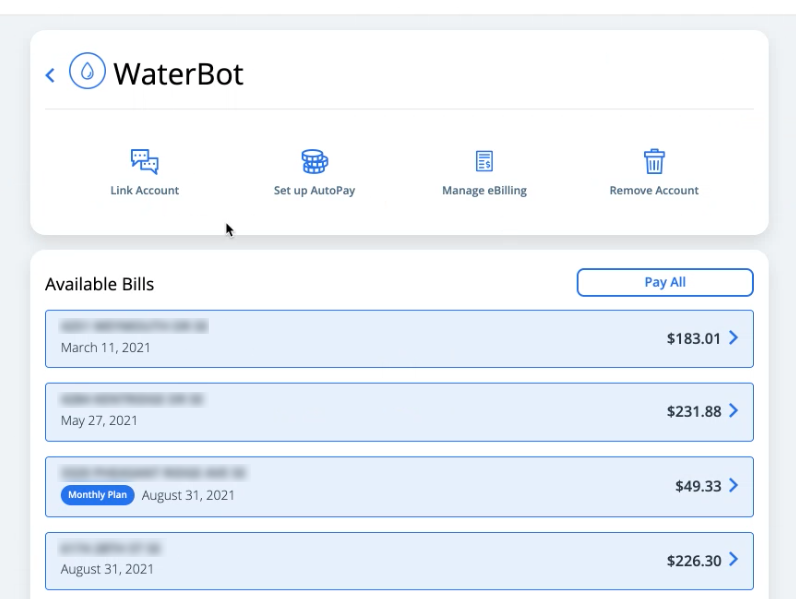 Note: A water/sewer bill set up with a Monthly Plan will have a blue Monthly Plan badge next to the bill.
3. Click Cancel Monthly Plan next to the list of Scheduled Payments.

3. Confirm by choosing Yes, cancel it.

Note:
Monthly Plans canceled before the original bill due date can still be paid in full without late fees.
Monthly Plans canceled after the original bill due date with a balance still remaining are considered Past Due and will incur late fees.