Pay multiple tax bills at one time
You can easily make payments for several property tax bills in one transaction by following the steps below:
1. To begin, find your properties and add them to your profile (see Add a property account to your profile). If your properties are already linked to your grpayit profile, click Pay All.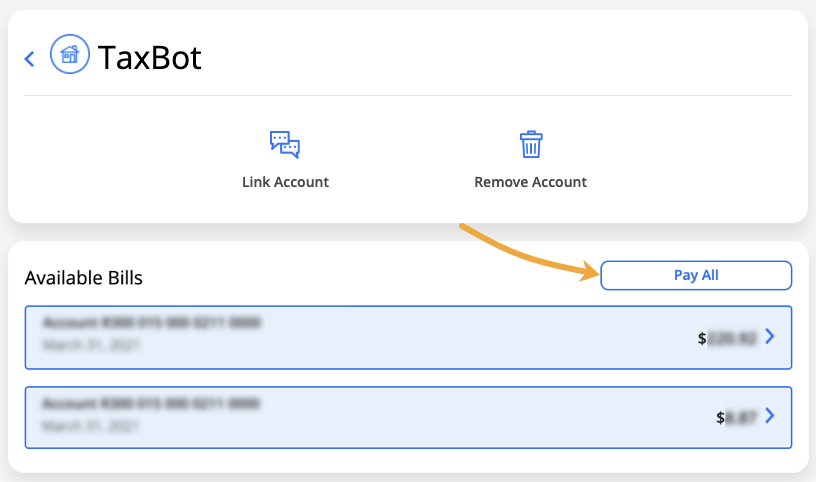 2. Click Pay Bills.

3. Check the circle for each bill you would like to pay or choose Pay All Bills, and click Submit.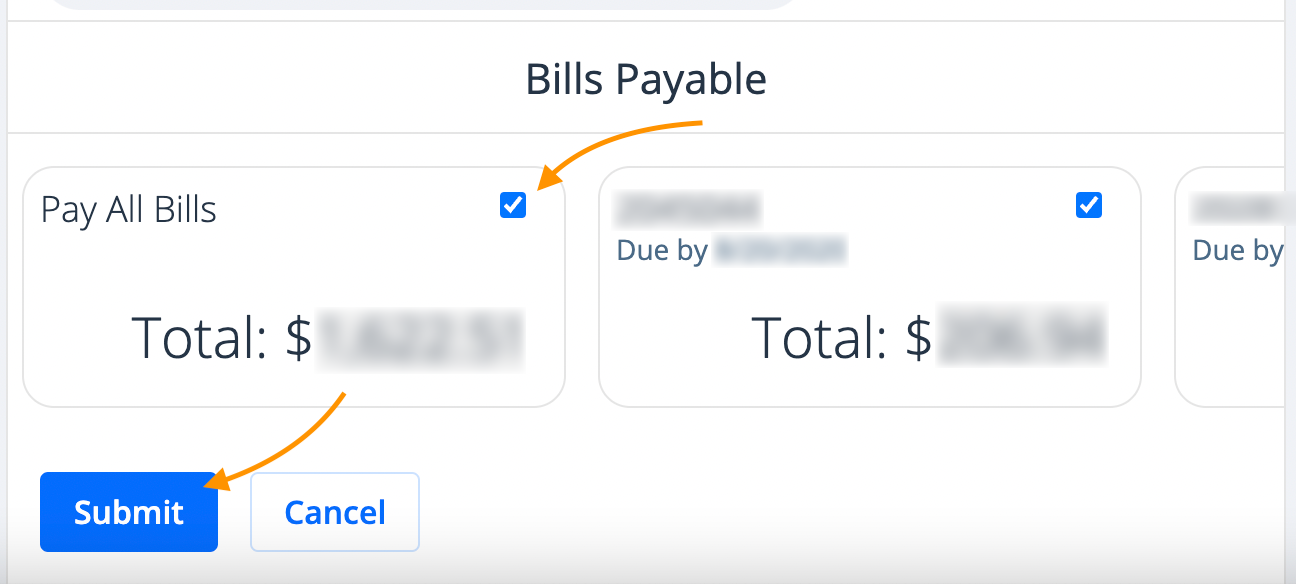 4. Follow the rest of the prompts to complete your payment (see pay a property tax bill).