Follow the directions below to access a ticket on grpayit:
1. Visit grpayit and click on the blue Continue to PayIt Login button.
2. Create an account, log in with any of the social sign on options (Google, Facebook, or Apple), or continue as guest (see Create a grpayit profile).
3. After signing in, click on the TicketBot.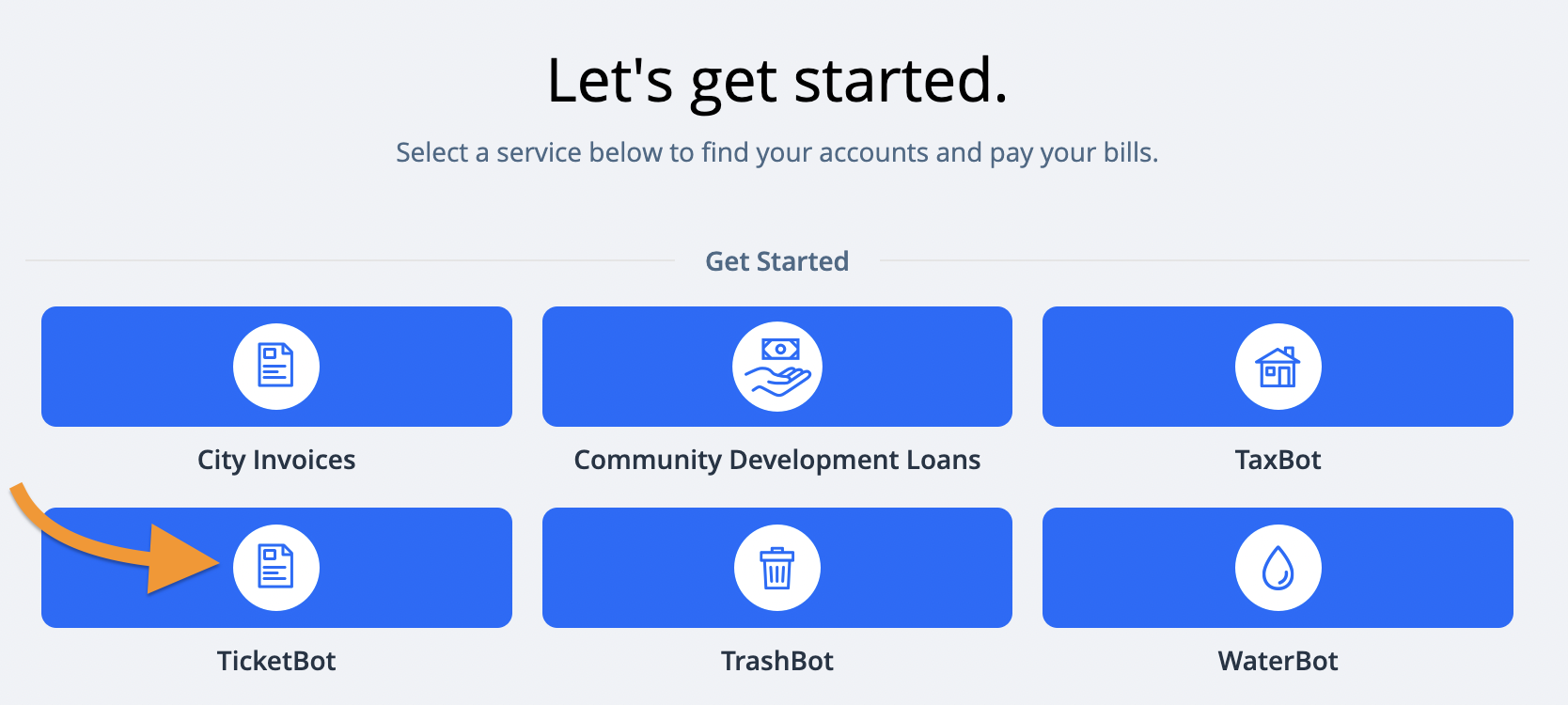 4. Search for your vehicle With the citation number, or With my vehicle plate number.
5. After locating the ticket, you can complete a payment be clicking Pay Ticket (see Paying a ticket).