How do I change my email address?
You can update your email address for your grpayit profile by following the directions below. You will need to go through the steps while using a Web Browser. If you are signed in using the mobile app, the option will not be present.
Note: If you sign in using the social sign on options (Facebook, Google, Apple) you will not be able to change your email with these steps. Contact support@payitgov.com for more assistance.
1. Visit grpayit, log in to your account and then click on the profile icon in the upper righthand corner of the screen.

2. Click on the Edit button next to the "Email Address" section.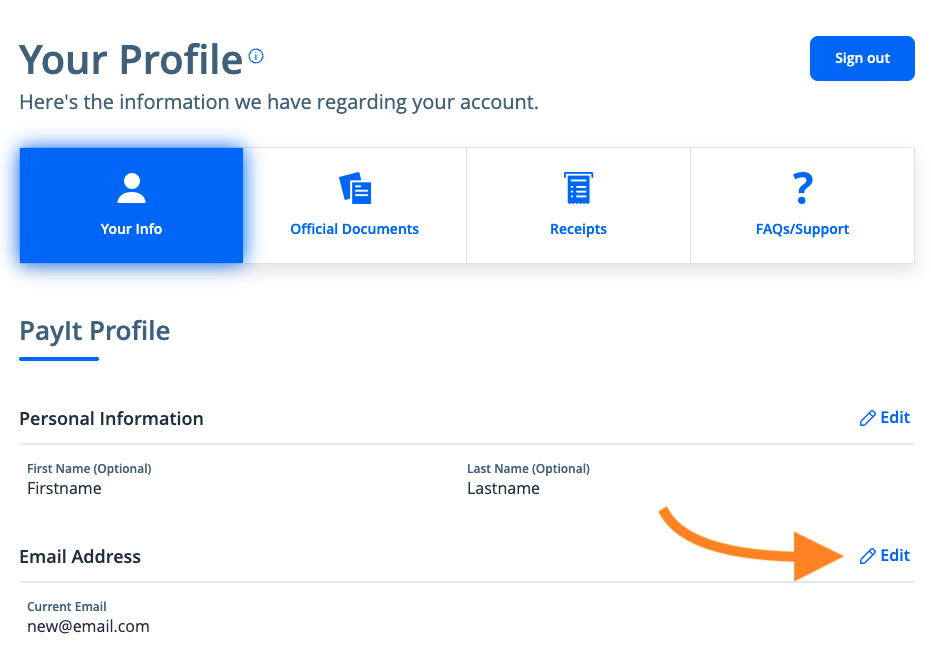 3. Enter your new email address, confirm the email address and then click Save.

Your email address is successfully changed! You will receive an email notification confirming the change.

Note: If you receive a failure notification, there may be an account already associated with the email address. In this case, contact support@payitgov.com for more assistance.